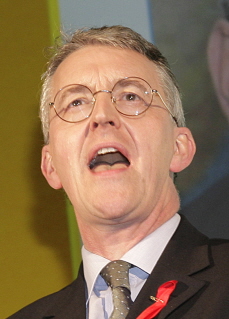 The document, A Future Fair for Rural Britain, pledges to protect frontline rural services, protect the countryside and support rural businesses.
Rural communities are, by and large, healthier, better educated, happier and less likely to experience crime than those in urban areas, it says.
But rural Britain also contains pockets of deprivation, whilst housing costs are higher and average wages are lower in rural communities.
"Labour believes that people living in rural areas deserve the same entitlement to excellent public services as those who live in towns and cities," says the manifesto.
Rural communities across Britain had already benefitted thanks to the Labour government over the past 13 years, said Mr Benn.
"There are now one million businesses, employing 5.5 million people, but they need the right infrastructure to keep them going," he said.
"High speed broadband will be the arteries of the 21th century rural economy like the roads were in the 20th century and the canals and railways were before them.
"That's why we are committed to provide high speed broadband across the whole of the country."
Mr Benn also pledged extra support to help local pubs – including helping local people to own and run them.
"We will change planning policy so that it's more difficult for a village to be left without a local shop or small business," he said.
At the same time, a Labour government would make it easier for local communities to set up small co-operatives to fill this gap.
It would also make it easier for local councillors to build affordable homes in villages.
Mr Benn launched the rural manifesto during a visit to the Norfolk Broads.
The document pledges to bring forward new plans to create green corridors and wildlife networks, so protecting places that are special.
A full copy of the manifesto can be downloaded here (102Kb pdf).
Further articles examining the Conservative and Liberal Democrat manifestos are being published on RSN Online in the run-up to the General Election.