The pledge was made by Julia Goldsworthy, Liberal Democrat shadow communities secretary, at the party's annual conference in Bournemouth.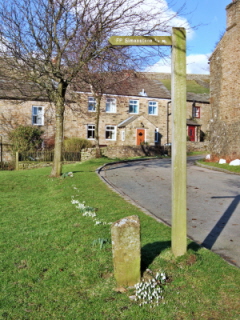 "Localism is a popular term but is used to mean different things," Ms Goldsworthy told delegates at a fringe meeting on Sunday (21 September).
"It shouldn't be about structures, but it should about seeing how the world works from the local level. The delivery body, from a human perspective, doesn't matter.
"Matthew Taylor's report into housing and planning is brilliant as it puts the whole package together, how the community works and what we need to survive.
"Parish councils are an important voice on behalf of the community, in addition community-led plans are effective in also drawing that out."
"But it's in the delivery of those plans that's a problem."
The National Association of Local Councils (NALC) said truly accountable neighbourhood bodies would help free up the whole of local government.
Giving greater power to local people would help to reduce crime and social disorder, as well as boosting affordable housing and the environment.
NALC vice-chairman Hazel Williams said there were almost 9,000 local councils in England and 80,000 local councillors, representing local communities.
"In terms of a living, working countryside and vibrant communities we need to get those councils and voters on our side to tackle the big issues."
Localism was supported by all parties and local councillors.
"We need to get away from this notion that anything under the district council level doesn't exist.
"Local councils are sometimes challenged as being NIMBY, but they're not always the main culprit as principal authorities are also part of this equation.
"But together they can be part of the solution."