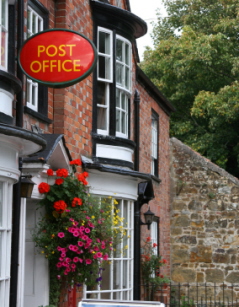 A four-page rural manifesto includes plans to promote affordable homes, protect post offices and regulate supermarkets.
The Lib Dems pledge taxes that target second homes, help to save rural post offices from closure, and a food market regulator.
Lib Dem leader Nick Clegg said: "The Liberal Democrats are proud to represent huge swathes of rural Britain.
"We want to protect the countryside, and make it a place people can afford to live and work, with access to reliable local services.
"Sadly, too many local schools, hospitals and post offices are under pressure and many face closure."
The rural manifesto, Liberal Democrat policies for rural communities, was launched on Tuesday (20 April).
Rural house prices were expensive, driven up by second home owners while local people can't afford a home of their own, said Mr Clegg.
Rural public transport was often non-existent and supermarkets were giving farmers and shoppers a raw deal.
"The Liberal Democrats want to make sure that people who live in the countryside get a fair deal."
The manifesto was full of new ideas to provide affordable homes for local people, Mr Clegg added.
Its proposals would keep post offices open; give local people a say on bus fares and routes in their area; and stop big food companies from bullying farmers and shoppers.
A full copy of the document can be downloaded here.
Further articles examining the Conservative and Labour manifestos are being published on RSN Online in the run-up to the General Election.