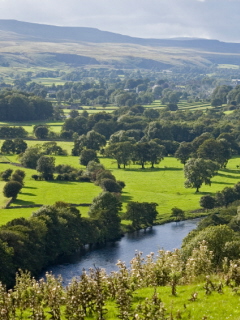 Owners of second homes will face higher taxes under plans contained in the Lib Dem manifesto, published on Wednesday (14 April).
"We believe a fair society is one where people can afford to work and live in the countryside with accessible public services," says the document.
The manifesto includes a pledge to give local authorities the power to set higher council tax rates for second homes.
Councils would also be able to require specific planning permission for new second homes in areas where community viability is threatened.
Second homes would also be targeted by a new policy on Capital Gains Tax.
People using second homes as speculative investments would pay tax on enhanced capital value at the same rate as on earned income, not at 18% as at present.
At the same time, a Lib Dem government would promote schemes like equity mortgages to increase the amount of rural affordable housing.
A 'Home on the Farm' scheme would encourage farmers and landowners to convert existing buildings into affordable housing.
In a further pledge, the Lib Dem manifesto promises to keep rural post offices open in areas where they're the lynchpin of community life.
The post office network would be strengthened through the creation of a PostBank, which would improve rural access to banking.
Rural motorists too would benefit from a Lib Dem government, claims the manifesto.
A rural fuel discount scheme would allow a reduced rate of fuel duty to be paid in remote rural areas, as is allowed under EU law.
The Lib Dems would also undertake preparations for the introduction of a system of road pricing in a second parliament
Any such system would be revenue neutral for motorists, with revenue from cars used to abolish Vehicle Excise Duty and reduce fuel duty.
This would help those in rural areas who have no alternatives to road travel, the document says.
The full manifesto can be downloaded here.