THE recession threatens to create two-tier rural communities, Liberal Democrat Leader Nick Clegg has warned.
In a keynote address to the Campaign to Protect Rural England, Mr Clegg set out the Liberal Democrat vision to make rural communities accessible, vibrant and green.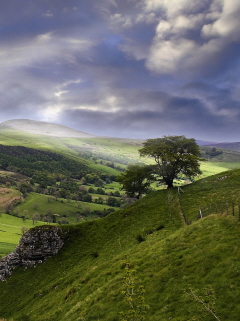 Local authorities should be empowered to build more social housing, he said. National targets should be scrapped to tackle the rural housing crisis.
Pledging also to scrap regional planning targets for new homes from Whitehall, Mr Clegg said villages risked becoming gated communities for the rich and the retired, unless local housing needs were met.
"Recession means tougher times for rural communities and tougher decisions for how we use land," he told delegates at a CPRE conference in Sheffield on Friday (14 November).
"More than ever we need a vision for rural England.
"We believe that our plans for land must always be green. Fixing the economy must never come at the expense of protecting the environment."

Mr Clegg said he believed the countryside should be vibrant rather than deprived.
"Villages and towns should not be denied vital services. Rural enterprise, jobs and prosperity should be encouraged to flourish."
But the recession meant rural residents would face more service cuts, more lost jobs and more repossessed homes.
"More than ever we need a vision for rural England to make sure we make the right decisions," said Mr Clegg.
Rural enterprise, jobs and prosperity, should be encouraged to flourish. But rising unemployment and high living costs were going to hit rural people hard.

"All rural communities are going to see even more cutbacks on the services they need.

"This government has already hacked away at them. They've starved local hospitals of money, undermined small schools, and devastated the rural post office network."

"My overriding fear is that we have a two-tier countryside which is only going to get worse," Mr Clegg predicted.

Vibrant rural communities contained the services people needed, such as local shops, GP surgeries and job centres.
"My party never underestimates the value of these services to the neighbourhoods they serve," Mr Clegg told delegates.

It was a tragedy too that rural England's economic potential had not been harnessed.
Rural England was fertile ground for entrepreneurs, said Mr Clegg. The spread of broadband had given a huge boost to rural business.
There was more ambition among businesses in villages and small towns but more of them failed because they did't get any real help from the government.