Pressures on public spending will prevent any dramatic increase in support for rural issues from any change in government, according to an academic panel.
The panel included Professor John Shepherd, from Birkbeck College; Professor Mark Shucksmith, from Newcastle University; and Neil Ward, Dean of the Faculty of Social Sciences at the University of East Anglia.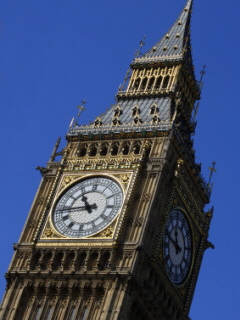 At best, the Conservatives might allocate a few more civil servants for the enforcement of rural proofing, said Professor Ward.
The views will disappoint those looking for a turnaround in government policy towards issues such as affordable housing and access to services.
Prof Ward was speaking at a State of the Countryside conference held by the Commission for Rural Communities in Birmingham on Tuesday (7 July).
The expert forecase came on the same day the Conservative Party launched its rural manifesto.
The document pledges support for rural areas, respect for rural residents and improvements in rural services.
In an earlier plenary session, Prof Ward outlined New Labour's change in approach towards rural issues since it was first elected in 1997.
At the start, the government had embarked on a period of mass activity - commissioning reviews, for example, that sought to challenge the role of farming and the character of the rural economy.
This was followed, in the late 1990s, by a period of innovation, with more sophisticated analyses of the rural economy and recognition of the interdependence between urban and rural areas.
Migration to rural areas was no longer seen as a disruptive force, characterised by NIMBY-ism and other attitudes, said Prof Ward.
Instead it was recognised as an important economic stimulus and driver of economic development.
More recently however, the government had given reduced priority to rural issues.
Prof Ward concluded his talk by calling upon rural agencies to "tease out the challenges and opportunities as a result of the economic downturn."