The finding is contained within a major study published by the Commission for Rural Communities on Thursday (31 January).
Just one in four rural residents would bother to make contact with their local councillor to seek redress, it claims.
In contrast, nearly 70% of local councillors believe they are doing a good job.
The report is the outcome of a national inquiry into how the role of local councillors can be strengthened.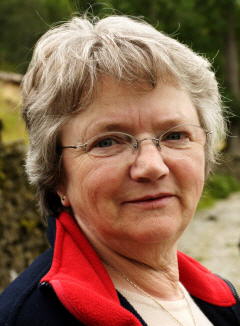 Commission chairman Stuart Burgess said the inquiry team had a unique opportunity to hear first-hand the views of rural people and their elected representatives.
Dr Burgess said he supported the government's drive to invest in creating strong and dynamic local leaders.
But he added: "The fact has to be faced that according to our inquiry, councillors and rural people are simply not connecting."
People who did try to connect found it difficult to engage with their local councillor.
Among its key recommendations, the report says central government should extend greater trust to parish and town councils – including new unitary authorities.
Local government should be supported and encouraged to create neighbourhood budgets and involve local people in spending decisions.
The report says there should also be a strong push towards seeing more parish councillors elected, rather than co-opted on to parish councils.
All councillors should provide an annual report to their constituents, it adds.
Furthermore, Local Strategic Partnerships and their Local Area Agreements should clearly commit to supporting parish and market town plans.
Dr Burgess said acting upon the report's recommendations would see citizens more fully engaged in local decision-making.
This would result in an enhanced democratic role for rural communities and create a stronger, more effective voice for local councillors.
"We are now looking forward to the involvement of stakeholders nationally, regionally and locally in helping take forward our findings."
The Local Government Association said residents were often unsure whether the council had a role in resolving the matter they are concerned about.
Andrew Bowles, chairman of the association's rural commission, said: "Councillors are elected to put local people first, and many provide an invaluable service."
Councils were about much more than collecting bins, and provided around 800 different services to residents, said councillor Bowles.
"It is vital that local authorities do all they can to ensure people are informed about the variety of services and support on offer to them."
But a genuine renaissance in local democracy would only be achieved through the radical devolution of powers from Whitehall.
"This will allow councils to address the issues residents are really concerned about, and will give local people a genuine say in how services are delivered and their taxes are spent."
Commenting on a commission proposal to end council tax capping for rural local government, councillor Bowles described the mechanism as crude and outdated.
"Parish and town councils are the only authorities which escape this interference, and it is high time this freedom was extended to all councils in rural and urban areas."