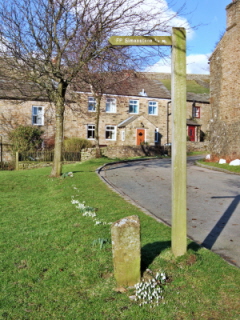 The
National Association of Local Councils
' (NALC) annual conference was held in London on 4-5 September.
The council represents 8,500 parish and town councils throughout England.
Local councils have an opportunity to develop their role and services to enhance their position as community representatives, delegates heard.
In a keynote speech, communities minister Rosie Winterton said: "Local councils have a dual role in delivering public services and representing community democracy.
"All levels of governance including local councils have an important role to play in getting the economy out of recession."
Ms Winterton issued a call to action for parish and town councils to help improve the relationship between central and local government.
She added: "We will be looking at fresh initiatives for local councils to help them in their service delivery and representation on behalf of communities."
In a separate address, Lib Dem MP Matthew Taylor said community engagement should be at the heart of any rural housing and development process.
"Local councils and communities should be the starting point of looking at the way community could look in 10 years."
The conference was also addressed by Stuart Burgess, chairman of the Commission for Rural Communities.
"Research shows that the experience of the parish sector in engaging with the then shadow unitary authorities has mainly been positive," he said.
"But it also concluded that much of the value and benefit of unitary structures is to be achieved following their creation."