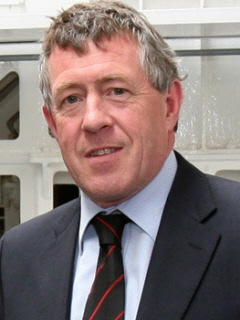 Communities and local government secretary John Denham said he wanted to re-examine the relationship between central and local government.
Mr Denham, who was appointed to his new position in this month's Cabinet reshuffle, said was committed to helping local people shape their communities.
The Department for Communities and Local Government will shortly consult on ideas for placing the relationship between central and local government on a stronger and clearer basis, he said.
Mr Denham said: "This is an opportunity for us to look at the way in which communities are actively engaged right across the country.
"Every citizen has the right to shape the communities in which they live.
Crucially that means the right to elect their local leaders, the right to have services that meet their needs and the means to demand action where change is needed.
"Strong local democracy is dependant on councils that are effective, responsive and accountable and well positioned to serve local people.
Central government needed to step back if councils were to fulfil this role successfully, said Mr Denham.
This would help to put local government on a surer footing, giving communities more freedom to adapt services in response to the voice of local people.
Since 1997, local authorities had gained significant powers, responsibilities and financial freedoms to enable further devolution of decision-making to local communities, Mr Denham said.
The consultation would include proposals to put more power into the hands of local government.
It is likely to build on the concept of Local Area Agreements which reshaped the landscape in which councils operate - freeing them up to work with other local partners to better meet the needs of local communities.