The rural affairs secretary was speaking ahead of a visit to see how digital technology can transform rural economies and lifestyles.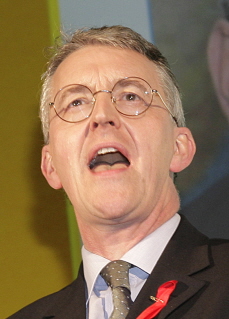 Mr Benn is meeting IT entrepreneurs in Oxfordshire and Gloucestershire on Monday (30 March).
"Technology has helped rural entrepreneurship to grow, and broadband is transforming lives, communities and jobs," he said.

"I know that broadband is essential for rural communities and businesses.
"I will make sure that access for rural areas is a central part of government plans for the future of broadband."
Organised by the Commission for Rural Communities, the meeting is the latest in a series of visits designed to give decision-makers and stakeholders an insight into rural issues.
It is being held so rural businesses can outline their hopes and concerns as the government pursues its commitment to provide universal access to broadband by 2012.
Regulatory issues topped the agenda as Mr Benn visited The PhoneCo-op in Chipping Norton, the UK's only telecommunications co-operative.
Mr Benn also visited Everyclick in Moreton-in-Marsh, a search engine which enables online charitable giving.
He then visited Oasis, a tent hire company which relocated from a cow shed to a business park to take advantage of a faster, more reliable internet connection.
Rural commission chairman Stuart Burgess said broadband take-up was rising quickly in rural areas.
More rural people were realising the potential of the internet to connect them with vital services and markets, he said.
But inequalities remained, especially in the speed, quality and cost of services.
"The future of broadband in these areas is a serious issue," said Dr Burgess.
"Rural areas have seen some of the steepest rises in unemployment rates and high-speed, reliable broadband is essential for people looking for work and accessing benefits, and for businesses targeting new markets and seeking to reduce costs."
Rural businesses were bringing imagination and innovation to the challenges of rural unemployment and remoteness from essential services, said Dr Burgess.
But they could not meet these challenges alone.
"Public sector investment is vital to ensure that rural areas are not left out of plans for future generation broadband."