Ensuring policies do not discriminate against rural residents is still not part of the day-to-day work of government departments, claims the study by the Commission for Rural Communities.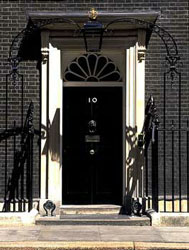 The government has a clear commitment to "rural-proof" its policies and programmes.
This involves considering their potential impact on rural areas and adjusting them where appropriate to meet the needs and circumstances of rural people.
The commission report, Monitoring Rural-Proofing 2007, draws on independent evidence gathered from national and regional policy makers.
Policies considered ranged from schools' funding to the digital switchover.
Commission chairman Stuart Burgess, who published the report on Tuesday (27 November), said there were some good examples of rural-proofing.
But he added: "I am disappointed in the overall performance of government departments. Rural-proofing is still not a routine part of policy development."
Dr Burgess said building the needs of rural communities into government policy and practice was as important as ever.
"I have seen at first-hand the effect on families from the lack of affordable rural housing and how people in rural areas can miss out on vital services and support simply because of where they live."
A special work programme will now see the commission working with government departments to re-establish rural-proofing.
By developing a more focused and effective approach to rural-proofing, it hopes to ensure rural residents get a fair deal from government policy.
See also:

• Government 'disregards' rural issues (9 November 2007)
• Do more for residents, councils told (25 October 2007)
• A 'lost city' of rural disadvantage (10 October 2007)
• Tory blueprint to 'rebuild rural trust' (13 September 2007)
• Housing nightmare 'already here' (13 June 2007)