Figures contained in a parliamentary answer to Lib Dem schools spokesman David Laws MP show that 2,489 primary schools had 25% or more surplus places.

A recent government directive made clear that councils would only get extra money for new primary schools if no school had more than a quarter surplus places, said Mr Laws.

Obeying these instructions would threaten around 2,500 schools, and force the removal of around 125,000 places in primary schools, he claimed.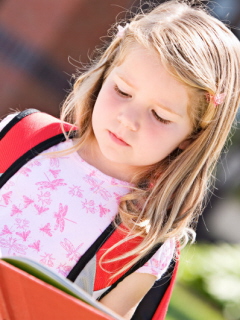 "These figures show that 2,500 schools are at risk of closure – often smaller schools in rural areas.
"Government education and planning policies are threatening to decimate rural schools, in the same way that the post office network is being torn apart."
Counties particularly at risk include:
Lancashire (94 schools)
Kent (87 schools)
Essex (77 schools)
Norfolk (73 schools)
North Yorkshire (63 schools)
This latest accusation by the Lib Dems follows a week of claims and counter-claims by the government and opposition politicians over the future of rural schools.
The row was triggered when the
National Association of Small Schools
said up to 300 village schools faced closure.
Schools minister Jim Knight MP then wrote to local authorities, telling them they were obliged to keep small rural schools open.
Mr Laws said government policy was confused, contradictory and hypocritical because official projections showed that primary school roles would start to grow again from 2009.
"While ministers offer public reassurance about school closures, they are privately issuing instructions to local authorities to close schools and reduce places – backed by the threat of withholding money for new buildings."
Local authorities were being put in an impossible position – instructed to close schools and reduce places, while the government proclaimed its opposition to rural school closures.
"This muddle will lead either to policy paralysis or to the wiping out of many schools – particularly in rural areas," said Mr Laws.
"The government has no business dictating to local authorities how they manage their schools – these must be local decisions, taken with local knowledge, and in the best interests of children's education.
The Lib Dems are calling for the government to help local schools by giving councils more freedom to set their own local housing priorities.
Mr Laws said: "If more housing was allowed in rural areas, where this is needed, instead of only being allocated to large cities and towns, then there would be new families coming in to support village schools for the future."
             See also:
•
Council postpones school closures
(31 January 2008)
•
Councils warned over school closures
(30 January 2008)
•
Hundreds of rural schools 'face closure'
(28 January 2008)
•
Pupils 'benefit from school closures'
(8 November 2007)
                            •
Rural and city schools 'should twin'
(8 May 2007)

                            •
Countryside 'vital' to proper education
(5 July 2007)