People who cannot receive all digital channels after the "digital switchover" should not have to buy a full licence, said shadow countryside minister Tim Farron MP.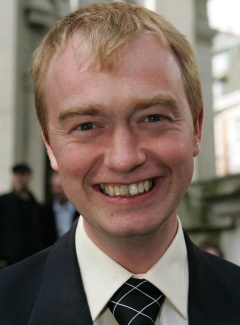 Those who could not receive a digital signal at all should get a full refund, he added.
Analogue signals are due to be switched off in 2010, from which point everyone will require a digital-ready TV or "freeview" box to watch television.
In theory, this will enable TV viewers to full access to all digital channels. But not everyone will be able to receive the signal.
In Whitehaven – the first area which has already switched over to digital – some residents are now unable to receive all of the channels.
Mr Farron, who is MP for nearby Westmorland & Lonsdale, said: "I'm all for progress and digital TV is obviously a magnificent development."
But he added: "It is utter madness that those who can't receive the channels should have to pay a full licence fee."
Mr Farron said he had written to the culture secretary James Purnell to "press the government on ensuring that those people get a full refund".
The government claims that switching over to digital TV will be fairer than maintaining the analogue signal.
Today, one in four households cannot get digital television via a terrestrial aerial, and many still cannot receive Channel Five, says the official Digital TV website.
The government says switching off the existing analogue system will boost the digital TV signal and provide people with a greater choice of affordable digital options.
Part of the reason is because digital TV can carry many more channels than analogue.
Digital TV will free up the frequency spectrum for a range of services, including high definition TV, wireless broadband, local stations and wireless home hubs.