The motion calls on Prime Minister Gordon Brown to postpone government plans to close 2,500 post office branches until the Sustainable Communities Bill comes into effect.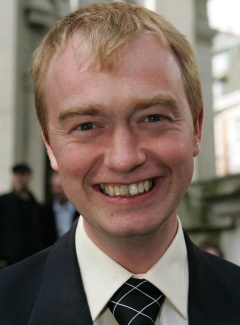 The Bill, if enacted, would empower local communities to make decisions based on local factors, rather than having plans foisted upon them by central government.
Mr Farron, who represents the constituency of Westmorland and Lonsdale in Cumbria, said: "The long-running battle against the plans to close post offices continues.
"The cost-cutting measure of closing thousands of local post offices would rip the heart out of many small communities, we simply can't allow that to happen."
Mr Farron said he had tabled the motion in the hope that the government would "sit up and take note of the strength of feeling" against the plans.
The Sustainable Communities Bill was a well-drafted piece of legislation that would give local communities – not Whitehall bureaucrats – the final say, he said.
It is not the first time Mr Farron has called for the post office closure programme to be postponed until the Bill comes into effect.
Earlier this summer, more than 8,000 people in his constituency signed a petition against post office closures.
"The unprecedented level of opposition both here and across the country is proof positive that communities are opposed to the plans," he said.
"I urge the Prime Minister to act now and suspend the closure plans until further notice."
See also:
Celebrities line up for post offices (15 October 2007)
Councils in move to save post offices (3 October 2007)
Watchdog in plea over post offices (3 October 2007)
Threatened Post Offices are named (2 October 2007)
Thousands sign Post Office petition (13 July 2007)
Postal plan threatens village shops (13 June 2007)
2,500 post offices to close (28 May 2007)