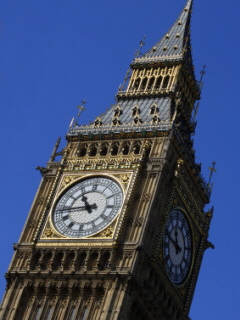 Cross-party MPs focussed attention on the risks of rural exclusion during a meeting on Wednesday (20 January).
Issues discussed ranged from the slow speed of rural broadband to poor longer journey times faced by rural residents.
MPs and peers also discussed the higher cost of delivering services in rural compared to urban areas.
Members of the All-Party Parliamentary Group on Rural Services were joined by over 30 rural stakeholders in London.
The group exists to promote debate on rural service provision.
Chairman Philip Dunne said rural residents faced opportunities and challenges in accessing services over broadband.
"Greater distances to service outlets, longer journey times and general economies of scale often make services more costly to deliver in rural areas."
Some 89% of public services are currently available online.
Affordable broadband access was therefore vital to the sustainability of rural businesses and communities, said Mr Dunne.
It was important that initiatives to help improve rural access to broadband were given the opportunity to develop, he added.
"There are barriers to broadband roll-out which need to be addressed, such as access fees and penal business rates.
"An incoming government must look at how broadband can both stimulate enterprise in rural communities as well as help deliver services more cost effectively."