· Call for action to support rural England
· Sustaining Rural Communities: A call for action
· Analysis: Taking on the Call for Action locally

The document was published by the Rural Services Network, which brings together local authorities and other rural service providers.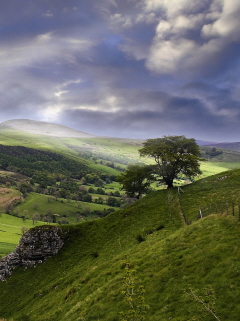 Action was needed to sustain fragile countryside communities which had been neglected by government policies for too long, it said.
The report was welcomed by Philip Dunne MP, chairman of the All-Party Parliamentary Committee for Rural Services, who said the countryside was under siege.
"Every few months another government department launches another new assault on service provision in rural areas to shift resources to inner cities.
"Country people are now fighting to save their communities as post offices, village schools, local police services or community hospitals are threatened."
Mr Dunne said the countryside was under siege as the government channelled money into cities while starving market towns and villages of cash to support vital services.
"The balance of funding shift from town to city has gone too far. It is time this government woke up to the needs of vulnerable people in the countryside."
The call for action has received widespread media attention since it was published on Monday (3 March).
It calls for urgent action to provide affordable housing, support rural jobs and businesses and compensate for the higher costs of providing rural services.
The document was published on the same day as a report by the government's rural watchdog warned that one million rural people were living in poverty.
Liberal Democrat countryside spokesperson Tim Farron MP said the figure highlighted the long-term impact that neglect of rural areas had.
"Rural communities often have a lower quality of services, particularly in terms of public transport and access to affordable housing.
The excessive level of second home ownership in rural areas often created lifeless ghettoes out of formerly vibrant communities, said Mr Farron.
"We are losing schools, post offices, doctors and other vital services in many of our smaller towns and villages precisely because of this problem, and urgent action is needed.
A Defra spokesman said the department looked forward to receiving the Rural Services Network report.
"For a wide range of social and economic indicators, rural areas are performing well, usually on a par with, or better than, urban areas.
"Nevertheless, we are committed to supporting rural communities across government.
"That's why we are working to ensure all our policies and programmes are 'rural proofed' so that their implications for rural communities are fully considered."
See also
• Call for action to support rural England (3 March 2008)
• One million rural people 'living in poverty' (3 March 2008)
• Pathfinders lead way to better services (3 March 2008)
• Tory leader speaks out on rural services (25 February 2008)
• Online petitions 'would improve services (4 February 2008)
• Communities to help boost services (25 January 2008)