The inquiry – by the Business, Enterprise and Regulatory Reform (BERR) Select Committee – is focusing on the restructuring of the sub-post office network.
It is also examining the transfer of Crown post office branches to retail outlets, such as branches of WH Smith.
The Trade & Industry Committee – which the BERR Committee has replaced – examined the framework for post office closures in two reports earlier this year.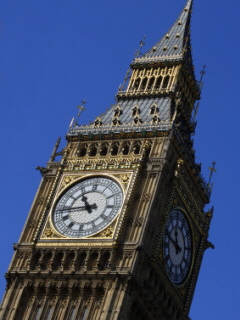 These reports persuaded the government to refine the criteria for branch closures. The committee will now look at how the process is being carried out in practice.
The next phase of the network change programme, due to result in 2,500 post office closures, began on 2 October.
So far 11 local area plans have been issued, and six consultations on these plans have now closed.
Nationally, local plan consultations will continue until October 2008.
By the end of January, final closure decisions will have been made regarding branches in nine areas.
A further seven areas will be at either the consultation stage or awaiting final decisions.
The MPs believe this is therefore an opportune moment to explore in detail the early experience of those areas affected by local consultations.
The committee intends to focus on the experience of the local consultation process, and the extent to which final decisions have taken local views into account.
It will also examine the nature of 500 proposed outreach services, which will see some closed post offices replaced by mobile or part-time branches.
But individual post office closures are outside the scope of this inquiry.
Specific branches will only be considered where closures contradict the terms of the government's framework for the restructuring programme.
The committee also intends to consult MPs for those constituencies that have already been affected by local consultations and final closures decisions so far.
Brief written submissions should be emailed as a Microsoft Word document to This email address is being protected from spambots. You need JavaScript enabled to view it..
A single hard copy should be sent to the Clerk of the Committee at:
Business, Enterprise and Regulatory Reform Committee
7 Millbank
London
SW1P 3JA
The deadline for submissions is 5.00pm on 10 January 2008.
See also:

• Study counts cost of postal closures (13 December 2007)
• Consultants called in over post offices (29 November 2007)
• Service fends off post office closures (26 November 2007)
• Park chief speaks out on postal closures (6 November 2007)
• MP's campaign against post office closures (23 October 2007)
• Celebrities line up for post offices (15 October 2007)
• Councils in move to save post offices (3 October 2007)
• Watchdog in plea over post offices (3 October 2007)
• Threatened Post Offices are named (2 October 2007)
• Thousands sign Post Office petition (13 July 2007)
• Postal plan threatens village shops (13 June 2007)
• 2,500 post offices set to close (28 May 2007)