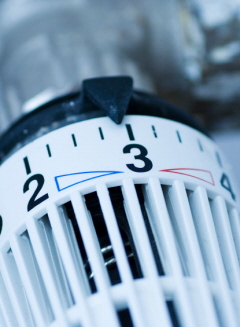 Winter fuel payment should be stopped for those paying 40% income tax, said the
Environment, Food and Rural Affairs Committee
.
More money could then be directed to fund bigger and better-targeted energy efficiency programmes aimed at the fuel poor, it said.
The committee made the recommendation its latest report, Energy efficiency and fuel poverty, published on Wednesday (10 June).
Households in fuel poverty are defined as those that spend more than 10% of their annual income on heating.
Fuel poverty is often a problem for rural households that rely on heating oil because they lack a mains gas connection.
The situation is exacerbated for homes which are difficult to insulate because they are built from older materials and lack cavity walls.
Fuel price rises meant the government should instigate an urgent action plan to help the millions of UK households who remained in fuel poverty, said the committee report.
Committee chairman Michael Jack said: "We need action and clarity - not further consultation - to tackle the three elements that drive fuel poverty: prices, incomes and energy efficiency levels."
He added: "The government should tax the winter fuel payment and stop paying it to higher rate tax payers so that the money saved can be used to fund a larger programme of practical energy saving improvements.
"This should be aimed in the first instance at the fuel poor but then also for other vulnerable households - such as the disabled - with unusually high personal energy needs."
A range of energy efficiency programmes should be consolidated into a single initiative to upgrade all homes, Mr Jack said.
The single new programme should be delivered by local authorities, he added.
The report is a detailed review of the government's policies and programmes on fuel poverty and energy efficiency.
It concludes that resources for tackling fuel poverty are inadequate and getting worse.
Warm Front, the government's main programme to help vulnerable households cut their energy bills, should see its budget increased rather than cut repeatedly.
The recent increase in the maximum grant available under Warm Front was a positive development, says the document.
But unless the overall budget was raised, the net result would be that less work could be done and fewer families could benefit.