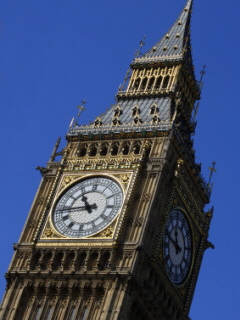 John Gardiner, deputy chief executive of the Countryside Alliance, was nominated for a peerage in the 2010 Dissolution Honours List.
Mr Gardiner has worked for the alliance since its creation in 1997. Before that, he worked for its predecessor, the British Field Sports Society.
"My commitment to rural affairs is founded on the strong belief that a vibrant and working countryside and the communities within it are essential," he said.
"In our crowded islands we will increasingly rely on the countryside for the provision of food, energy and recreation.
"Our exceptional biodiversity has been forged and depends on those rural communities.
"The countryside has been fortunate to have strong supporters from all sides of the House and, from the government benches, I intend to add my voice."
Countryside Alliance chairman Kate Hoey described the peerage as a great honour for Mr Gardiner and the countryside as a whole.
"John has worked tirelessly for the rural community, and especially for hunting, through very challenging times.
"His work ensured that the worst consequences of the political attack on hunting were averted and that rural interests could not be ignored.
"John will be a huge asset to the House of Lords and I know he will represent the countryside in a determined and non-partisan way."
Mr Gardiner is 54 and married to the sculptor, Olivia Musgrave.
He lives in London and Suffolk and is a partner of the family farm at Kimble in Buckinghamshire.
Mr Gardiner was chairman of the Vale of Aylesbury with Garth and South Berks Hunt from 1992 to 2006.
He was president of the Buckinghamshire County Show in 2007.