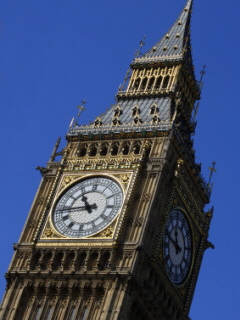 Tory MP for Ludlow Philip Dunne received the Countryside Alliance Westminister Award in the organisation's fifth annual awards on Wednesday (3 February).
He was joined by Alan Beith, Lib Dem MP for Berwick-upon-Tweed, who received the alliance's Grassroots Award.
The Westminster Award is presented each year to the parliamentarian judged to have worked hardest on rural issues.
Alliance chief executive Simon Hart said Mr Dunne had a heroic track-record of serving the countryside through his work at Westminster.
Mr Dunne's support for his local hospitals, for example, had seen him using all of the parliamentary tools at his disposal.
This included debates and questions in parliament, said Mr Hart.
"As the chairman of the all-party parliamentary group on rural services, he has helped provide a valuable focal point and forum for parliamentarians and stakeholders alike."
Mr Dunne had also been consistently vocal against post office closures - not only as a constituency MP but also as the secretary of the all-party group on post offices.
Mr Dunne said: "I have sought to use my time in parliament to be a strong voice for rural communities.
"I am deeply flattered to have had this work recognised."
Alan Beith received the alliance's Grassroots Award in recognition of his work as a rural MP for more than 35 years.
Sir Alan understood the unique challenges facing some of England's most rural communities, said Mr Hart.
"This is especially the case when you realise that his constituency is the most northerly and sparsely populated constituency in England."
Issues Sir Alan has campaigned on include budgets for rural schools, affordable housing, public transport and rural deprivation.
Mr Hart said: "A busy, dedicated and - as we saw from the many nominations he received - a well-respected constituency MP, he is a worthy winner."
Sir Alan said he was "absolutely delighted" to receive the award.
He added: "Focusing attention on the problems of the countryside is a key part of the work I do in parliament."
The awards attracted a record 2,500 nominations from across Britain.
A full list of winners can be seen at www.countrysideallianceawards.co.uk.