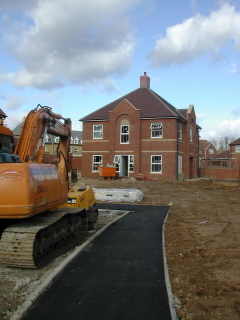 Lisa Harker, co-director of the
Institute for Public Policy Research
, made the claim during a
State of the Countryside
conference in Birmingham.
Issues such affordable housing, unemployment and care for the elderly posed particular threats for rural areas, she said.
The event was organised by the Commission for Rural Communities to discuss a way forward to the countryside.
Ms Harker described affordable housing as 'the number one issue' facing rural areas.
While the collapse of the housing market in theory meant good news - as house prices had fallen - it had also meant fewer homes built and reduced access to mortgages.
There needed to be "much more support" to increase the provision of affordable housing, she told delegates on Tuesday (7 July).
Ms Harker was equally critical of government support for the unemployed, and queried if enough support was available to those in rural areas.
Phone advice may have increased over recent years, she acknowledged, but there was now reduced face-to-face support.
And the reduction in rural Jobcentres – which had decreased by 20% over recent years – meant advisors might now be out of touch with the needs of rural clients.
Ms Harker also criticised regional development agencies for failing to focus enough on rural areas.
And she said the government needed to undertake more sophisticated analysis as to how to create jobs – something it not had to consider for a decade.
Finally, on care, Ms Harker said NHS needs assessments assumed rural communities to be relatively affluent, which meant that they allocated relatively less money to the elderly in rural areas.
She predicted that pressures on government funding would pose threats, for example, to the provision of specialist care and continuity of care in rural areas, because of the smaller numbers being supported.