Almost 30 bills and draft bills were outlined in the Queen's speech to parliament on Tuesday (6 November).
A Housing and Regeneration Bill will create a new Homes and Communities Agency to deliver more social and affordable housing, and promote regeneration.
The Housing Corporation, which distributes funds to housing associations to build affordable homes, will merge with the regeneration agency English Partnerships.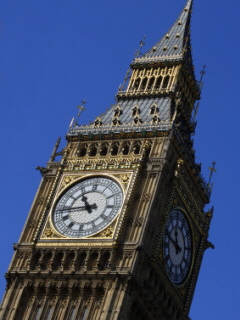 Prime Minister
Gordon Brown has promised to make affordable housing a government priority
.
Mr Brown has pledged three million new homes by 2016 – an annual house-building target of 240,000 new properties.
Planning law will also be overhauled by a Planning Reform Bill which will establish a separate planning system for major infrastructure projects.
The Bill will mean home-owners and businesses will no longer need planning permission for extensions to their properties - a move which is likely to anger conservationists. 
Meanwhile, local authorities will be given greater freedom and choice to set their own transport policies.
This includes controversial plans for local road-pricing schemes, which critics claim would do little to solve rural transport problems.
Rural residents often have more need to use cars as part of their everyday lives, the Commission for Rural Communities has warned.
So although road-pricing might imply relatively cheaper bills for rural residents, it might still cause hardship for poorer rural communities.
The Campaign for Better Transport said the Local Transport Bill would help if it improved bus services and used road charging to fund public transport.
But good public transport and local services had to be provided from day one, warned executive director Stephen Joseph.
Otherwise, the new housing that was planned would entrench car dependence and high carbon emissions.
Mr Joseph said: "The Planning Reform Bill needs to protect people's right to object to transport and other projects and to challenge the need for them."
The Queen's speech came as a poll found that just 49% of people think Mr Brown has what it takes to be a good prime minister – a drop of five points on last month.
Published in The Times newspaper, the Populus poll put Labour on 37%, down three points on last month, with the Conservatives on 36% (down two points).
The Liberal Democrats were up four points on 16%.