THE Boundary Committee has unveiled plans to reform local government in three of England's most rural counties.
Draft proposals would see a single unitary local authority replace district and county councils in Devon, Norfolk and Suffolk.
The Boundary Committee for England said it believed people in Devon would be best served by a unitary authority covering the whole of the county.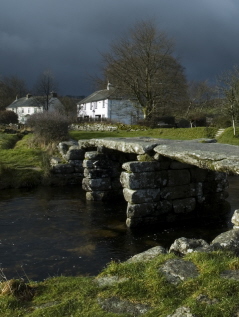 In Norfolk, the committee has also proposed a single unitary authority, covering the whole county and including Lowestoft.
The proposal for Suffolk is for two unitary authorities – one covering Ipswich and Felixstowe and one covering the rest of the county without Lowestoft.
All three counties currently operate a two-tier county and district structure.
The proposals have largely been welcomed by county councils but condemned by smaller district councils.
The Devon unitary authority would have a population of more than 700,000 over 2,500 square miles - making it by far the largest rural unitary authority in England and second in population only to Birmingham.
A
Boundary Committee report for Devon
said a single unitary council would be able to bring together rural and urban communities, building a cohesive response to the challenges facing the county as a whole.
The move was welcomed by Devon County Council, which said a single unitary council for Devon would be best placed to cut costs, deliver value for money and reduce the burden of Council Tax.
But West Devon Borough Council warned that a such a geographically large and sparsely populated unitary authority would be too distant and remote from the electorate.
The Boundary Committee said there was also merit in a proposal for a Suffolk unitary authority covering the whole county except for Lowestoft.
According to Suffolk County Council, a single unitary authority would save it £100 a year for every household in the county.
But Suffolk Coastal District Council reacted angrily, describing the proposals as hare-brained and farcical.
Norfolk County Council said a single new local council for the whole of Norfolk would be the simplest, clearest and most cost efficient solution.
But the Borough Council of King's Lynn & West Norfolk said it was "totally disappointed" by the idea.
By focusing on larger settlements in the east of the county - such as Norwich and Great Yarmouth - the needs of people in west Norfolk would be ignored.
See also:
• Local councillors out of touch - study (31 January 2008)