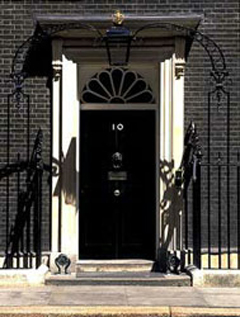 Ministers have been urged to minimise bureaucracy - particularly where a lack of clarity in the planning system is strangling countryside modernisation and development.
The message was delivered by the Country Land and Business Association to a meeting of the Better Regulation Executive (BRE).
The meeting was an opportunity to take concerns about red tape and regulation right to the heart of government, said CLA president Henry Aubrey-Fletcher.
"All too frequently the planning system has proved to be a barrier to economic development, affordable rural housing, the re-use of listed buildings and the modernisation of a rural business.
"Our members are made to jump through multiple hoops to achieve success – and that represents increased costs which impact on the eventual viability of the project."
BRE director Dr Jeanie Cruickshank was told that rural entrepreneurs were battling against increasing amount of environmental and health and safety regulations.
"We are not criticising regulations which genuinely enhance the safety of people at work, but when the weight of that regulation impacts on the ability of people to deliver jobs and employment opportunities then something is clearly out of kilter," said Mr Aubrey-Fletcher.
Meanwhile, the Forum of Private Business has called on competitiveness minister Stephen Timms to give small firms more influence over enterprise policy.
"The next few months will be critical as the government drafts its Enterprise Framework," said FPB policy representative Matthew Goodman.
The framework, which is due to be published in March, will detail government support, aims and ambitions for small businesses.
The small business sector now accounts for 47% of all private sector employment in the UK, and 37% of turnover.
There are 8,000 more small firms in the UK than 10 years ago, but the government has admitted that the UK still lags behind the USA.