THE government has asked England's regions to outline their response to the worsening global economy.
Treasury chief secretary Yvette Cooper said changing economic circumstances meant government agencies must work together to support local businesses and residents.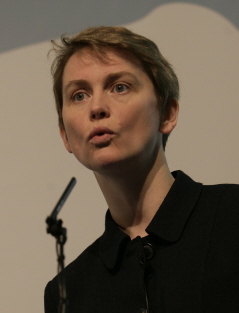 Some £22bn of regional economic development funding is due to be spent across England over the coming years.
Regional and local partners are now being asked for their views on how than money should be spent.
Ms Cooper said: "Global economic problems mean that businesses and families in every region will face tougher times ahead, but our regional economies are much stronger now after years of investment and growth.
"We are determined that government, along with regional and local agencies, will work to ensure businesses and households get the support they need.
"Looking ahead, we need to continue to make the investment that has supported regional regeneration and growth in the past, to ensure that growth continues well into the future."
A government document entitled Regional Funding Advice: Guidance on preparing advice was launched on Wednesday (30 July).
It outlines indicative funding for priorities such as transport, economic development, housing, regeneration and sustainable economic growth.
The guidance also sets out how regions should integrate skills advice alongside other investment decisions.
Ms Cooper said she was seeking views on the document from stakeholders.
Any advice would enhance local input into policy development and public spending decisions that affected the regions, she added.
Separate documents outlining how each region aims to respond to the changing economic climate will be jointly published by the government and the relevant regional development agency.
The first response, called
Supporting businesses in Yorkshire and humber – A joint response to changing economic circumstances
, was published by
Yorkshire Forward
on Wednesday (30 July).