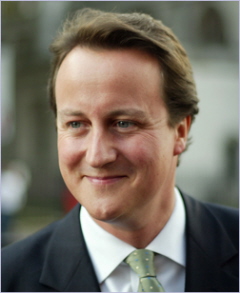 The incoming government in whatever form must support the rural economy, said the Country Land and Business Association.
All political parties should give the rural economy the support needed to fulfil its potential, said CLA president William Worsley.
The new government must introduce a planning system that facilitated the development of small-scale business rather than frustrating it, he said.
It should also ensure that broadband of two megabits per second becomes a reality for all rural communities by 2012.
The call came as politicians embarked on talks in a bid to form a stable government following the hung parliament on Friday (7 May).
Rural affairs secretary Hilary Benn held on to his Leeds Central seat despite a 4.8% swing to the Liberal Democrats.
Meanwhile, Tory shadow rural secretary Nick Herbert held onto his seat in Arundel and South Downs, albeit with an increased majority.
But Lib Dem rural affairs spokesman Tim Farron did even better, holding on to Westmorland and Lonsdale with an increased majority of 12,264 - equivalent to an 11.1% swing from the Conservatives.
The Forum of Private Business called on MPs to put aside their differences and create a functioning administration as soon as possible.
Small to medium-sized enterprises (SMEs) were crucial to Britain's economic recovery, it said.
They had the potential to create jobs and spearhead innovation.
But the uncertainty and confusion caused by a hung parliament threatened to jeopardise this and hamper business owners' attempts to plan ahead.
Forum chief executive Phil Orford said: "I expect many smaller businesses will be disappointed that the election has resulted in a hung parliament.
"However, the outcome can't be changed so it is vital that the newly-elected MPs put aside party politics and work together to come up with a credible system of governance."
Forum research before the election found that 70% of small business owners were already finding it difficult to plan for 2010.
This uncertainly was likely to increase if a hung parliament held up tax and spending proposals aimed at tackling Britain's record deficit, it said.