NICK Herbert has been made Shadow Rural Affairs Secretary in a reshuffle aimed at strengthening the Tory front bench.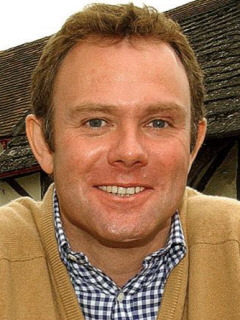 The MP for Arundel & South Downs replaces Peter Ainsworth who returns to the Tory back benches.
Widely seen as a rising star of the Tory party, Mr Herbert was previously Shadow Secretary of State for Justice.
Prior to his election to parliament in May 2005, he was director of Reform, the think tank he co-founded in 2002.
Mr Herbert's website describes him as being passionate about defending rural communities.
In the 1997 election, he stood as Conservative Parliamentary candidate for Berwick Upon Tweed – one of the most rural seats in England.
From 1990 to 1996 he worked for the British Field Sports Society, becoming its director of political affairs.
This role saw him play a leading role in setting up the Countryside Movement, which became the Countryside Alliance.
An openly gay MP, he lives in Arundel with his partner Jason Eades, whom he recently "married" in a civil ceremony.
In his spare time he enjoys racing and country sports and watching cricket and rugby.  He also enjoys going to the theatre, cinema and opera.
Including other changes, Tory leader David Cameron said the party now had the "strongest possible" shadow cabinet to take it forward to the General Election.
The reshuffle also marked the return to the Tory front bench of former chancellor Ken Clarke, who becomes Shadow Business, Enterprise and Regulatory Reform Secretary.
Mr Cameron said: "With Ken Clarke's arrival, we now have the best economic team."
"With the other changes I have made today, we have combined fresh thinking with experience, hope and change with stability and common sense."