The market town of Boston, Lincolnshire, and the rural district of Arun, West Sussex, have both experienced a recent surge in their population.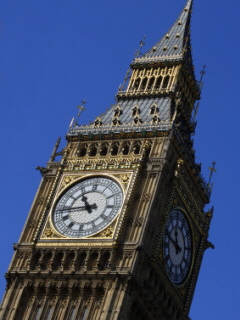 But Communities Secretary Hazel Blears said both town and district were coping well with the arrival of large numbers of migrant workers.
"If you talk to Boston, in fact now something like 25% of their population is from eastern European countries and they've said it is fundamental to their economy," she said.
"They absolutely need those people for the skills, but equally there is a big impact."
Ms Blears was giving evidence to the House of Commons Select Committee on Communites and Local Government, which is conducting an inquiry into social cohesion and migration.
So many migrants have arrived in Boston that 65 languages are now spoken in the market town which has only 70,000 inhabitants.
Extra money had been made available to help local authorities provide public services to cope with the impact of immigration, said Ms Blears.
Boston and Arun had offered welcome packs to migrant workers, as well as explanatory leaflets for the local population and language classes for migrants and local police officers.
Evidence from the Department of Communities and Local Government suggests most migrants in Boston are mainly farm workers from Portugal and eastern Europe.
The town now has its own vodka bar.
But only 38% of Boston residents believe people from different backgrounds get on together, compared to a national average of 82%.
"There are some communities that, because of the scale and pace of change that has taken place, are feeling the impact," said Ms Blears.
"It is absolutely right that we acknowledge that."
The government-sponsored Community Development Foundation has warned that new patterns of racial prejudice are emerging between settled migrants and newcomers.
In a submission to the inquiry earlier this year, the foundation said migrants should be encouraged to integrate and yet retain important aspects of their own cultures.
"Public service providers should try to ensure that engagement strategies are as empowering and accessible as possible for people from migrant communities," it added.
See also:
• Furore over impact of migrant workers (1 April 2008)
• Support migrants, says think-tank (3 December 2007)
• Migration brings challenges - minister (22 November 2007)
• Councils demand £250m for migrants (2 November 2007)
• Watchdog enters fray on immigrants (31 October 2007)
• Migrant workers 'vital' to countryside (22 October 2007)
• Migrants 'put pressure' on rural services (17 September 2007)
• Media charity tackles social exclusion (20 April 2007)