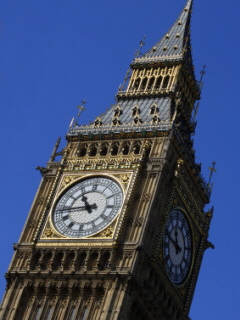 Some 48% of rural people think decision-makers rarely or never understand the needs and circumstances of people in their local area.
The figure compares to 51% in urban areas.
The finding is contained in survey of the perceptions and priorities of rural people across England.
It provides detailed information on the views of rural residents and comparisons with the views of people who live in urban areas.
Findings were published by the Commission for Rural Communities on Wednesday (10 March ).
A copy of the full report can be found here (pdf file).
Just one in three rural residents feel they can influence local decisions although 55% believes there are opportunities for them to have a say in local issues.
The corresponding figures for urban areas are 29% and 43% respectively.
Commission executive director said Nicola Lloyd said the organisation had a responsibility to act as an advocate on behalf of rural communities
"I hope that the findings of the survey will provide an essential source of evidence for policy-makers," she said.
Decision-makers needed ensure that their policies took into account the needs of the one-in-five of England's population living in the countryside.
The survey was conducted by Ipsos MORI during November and December 2009.
Researchers interviewed more than 2,500 residents aged 16 or more living in rural and urban areas across England.
Some 94% of rural residents said they were satisfied with where they lived, compared with 89% in urban areas.
The survey found 65% of rural people were optimistic that their local area would improve as a place to live compared with 57% in urban areas.
Rural people wanted to see improvement in local public transport while urban residents were more concerned by crime levels.
Public transport was mentioned by 28% as one of the main things rural people would like to see done to improve the quality of life.
Other rural concerns were shopping facilities (17%), activities for teenagers (15%) and road maintenance (14%).