The strategy is being prepared by the Buckinghamshire Rural Affairs Group (BRAG), which is a partnership of key countywide rural stakeholders.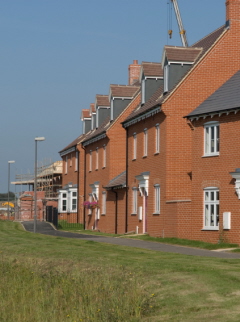 The group acts as the primary forum for strategic issues within the county and seeks to act as the key driver in ensuring a sustainable future.
By linking local and central government, BRAG also offers an opportunity to highlight and campaign on rural issues at the highest level.
Sir Henry Aubrey-Fletcher, BRAG chairman, said the strategy would be an advocacy tool to ensure rural affairs were appropriately prioritised by policy-makers.
It would cover the period 2008-2012, he added.
"I would really encourage any individuals and groups in the rural communities of Buckinghamshire and Milton Keynes to let us know their concerns and priorities for action."
A consultation document sets out the group's initial thoughts on key areas it believes should be addressed – including rural services and the rural economy.
A copy of the consultation paper and the feedback form can be found online by clicking here.
Responses are invited from all interested parties before a deadline of 31 January.
Rural Buckinghamshire has undergone a great change in the last decade, including the decline of farming, increasing environmental concerns and escalating house prices.
Pressures on rural life are likely to be compounded by the significant housing growth forecast for the county and the impact of climate change.
David Campbell, chairman of Buckinghamshire Community Action, said the consultation was an opportunity to create a strategic rural vision.
It would help influence the decisions of local authorities, central government and others to take account of specific rural concerns.
The new strategy will be launched in late Spring 2008.