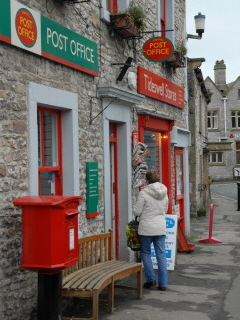 Viewers were to be given the chance to quiz studio guests on key issues before voters went to the polls on 6 May.
The one-hour show, What is life in Rural Britain really like?, was due to be broadcast on Monday, 26 April.
But TV producers have rescheduled the show so it will now be shown after the election.
It will be shown on Rural TV, a satellite channel available on Sky 279 and Freesat 403.
Executive producer Sarah Chase said she offered her "sincere apologies" to viewers.
The rescheduling was unavoidable but it would have advantages, she said.
Broadcasting the show after the election would enable a stronger focus on rural manifestos in the post-election context.
This would give viewers and participants a better platform for open debate.
A selection of studio guests and experts has been lined up to represent different aspects of rural life.
Confirmed guests included Graham Biggs, chief officer of the Rural Services Network.
Mr Biggs said: "The broadcast will be much better after the election when we can focus on the Government's agenda etc free of purdah constraints."
The programme is due to be hosted by Farmers Weekly columnist David Richardson.
Viewers will be able to call in with questions and comments during the second half of the live programme.