Mr Darling unveiled the increase during his Comprehensive Spending Review on Tuesday (9 October).
The review increases Defra's budget by 1.4 per cent each year over three years, taking the department's total budget from £3.5bn in 2007-08 to almost £4bn by 2010-11.
But the main beneficiaries are the environment and the fight against climate change, rather than rural affairs.
The money includes a £200m increase for flood and coastal erosion risk management across government, from £600m in 2007-08 to £800 m in 2010-11.
Investment for sustainable waste management options will also be increased, with funding through a Private Finance Initiative rising from £280m in 2007-08 to £700m in 2010-11.
Some £570 million will be invested in an Environmental Transformation Fund to help develop low carbon and energy efficient technologies in the UK and to help developing countries respond to climate change.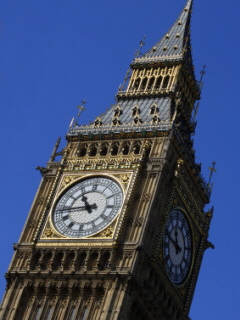 Across government, departmental spending will rise from £345bn this year to £397bn in 2010.
Winners in the spending review included education, the arts and international development.
But Mr Darling acknowledged money was tight for many departments.
Grants to local authorities in England will increase by £2.6bn to £26bn by 2010.
But in return, local authorities will be required to implement savings and keep council tax rises below five per cent a year.
Five departments will all see below-inflation budget increases - releasing an extra £2bn over three years.
These are the Department for Work and Pensions, the Treasury, HM Revenue and Customs, the Cabinet Office and the attorney general's department.
The Home Office and Ministry of Justice will get zero per cent settlements in real terms, with rises linked only to inflation.
But within these, the police and prison services are set for dedicated cash boosts.