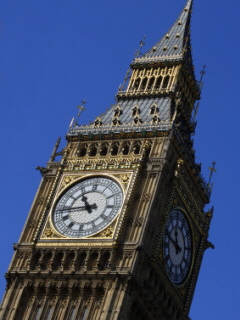 Plans to eliminate "wasteful spending" cuts were announced by Chancellor George Osborne on Monday (25 May).
Money saved will go to reducing the deficit which stood at £156bn in 2009/10.
The Department for Environment, Food and Rural Affairs and its agencies will contribute £162m to the government's overall savings in 2010/11.
This equates to 5.5% of Defra's 2010/11 budget.
These "in-year" efficiencies will include the following elements:
limiting recruitment and reducing the number of non-permanent staff;
operational savings in IT, estates and procurement;
reduced funding for regional development agencies;
efficiencies in flood management while maintaining an increase in expenditure; and
savings within the delivery of selected programmes.
Under the plans, government agencies, consultants and IT projects will all see spending slashed.
The Department for Communities and Local Government will see its budget reduced by £780m – equivalent to 7.2%.
Other cuts include £683m (4.6%) at Transport, £836m (3.8%) at Business, £670m (1.1%) at Education and £325m (3.2%) at the Department for Justice.
Local authorities will be expected to save £1.165bn.
But they will have more "flexibility" to find savings as ring-fences around government grants are removed.
Mr Osborne said he sought the advice of the Treasury and the Bank of England before announcing the cuts.
"Both confirm that there is a strong economic argument for taking early action to deal with our debts," he said.
"Already we are paying out more on debt interest that we spend on defence, on transport or on the police.
"If we don't take action, we will soon be spending more on servicing our debts than on educating our children.
"Those who are serious about engaging in the debate about Britain's economic future need to provide answers to these problems.
"They can't pretend these problems don't exist or side with every vested interest that exists to defend each line item of government spending."