STAKEHOLDERS are being urged to ensure the government is aware of the impact of the credit crunch on rural regeneration.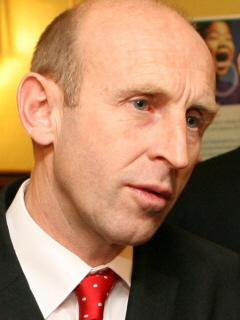 The
Commission for Rural Communities
said it was important that any government action arising from the study took account of rural needs, as well as those of cities and urban areas.
Roger Turner, head of the commission's Strong and Prosperous Rural Economies programme, said a good understanding of the challenges faced by rural communities was vital.
He has agreed with the study's principal author, Professor Michael Parkinson of Liverpool John Moore's University, to collate and feed a rural perspective into the study.
"This is your opportunity to make the government aware of impacts and concerns in your rural communities and businesses," said Mr Turner.
"They want to know what is happening to economic activity and development, what might happen and who should do what about it."
The commission is seeking Information from rural communities and businesses, their representatives and agencies.

Its researchers are particularly interested in:
The impact of financial difficulties on employment, investment, housing and community activity
The impact on public and private sector economic development activity and plans
Methods of reducing the impact and risk of financial difficulties
Any action being taken to reduce these impacts and risks
Methods of stimulating recovery and regeneration in the future
Findings will be included in a commission paper to be sent to Professor Parkinson by late September.
Rural evidence and commentary will then be incorporated into Professor Parkinson's report to the government, which will be published and shared with ministers this autumn.
Comments and any supporting rural evidence should be sent to Louise Rixham at This email address is being protected from spambots. You need JavaScript enabled to view it..
Submissions should identify the type of organisation, agency or business being written about, as well its local authority or post code so views can be allocated to different rural areas.

The closing date for submissions is 15 September
Stakeholders who prefer to offer their views directly and online can complete an online survey by clicking here.