Economic development opportunities will be missed unless the government promotes deeper sub-regional working, said the
New Local Government Network
.
Sub-regional economic collaboration accelerate must be speeded up, it said in a report launched on Wednesday (1 July).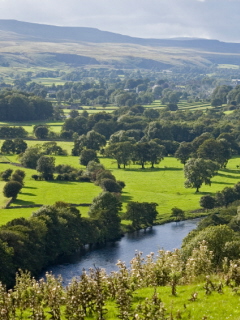 The document, Bordering on Prosperity, was unveiled at the Local Government Association conference in Harrogate.
New proposals were needed across England to help areas emerge strongly from the downturn, said author Nick Hope.
"If Whitehall fails to match the ambition of sub-regions with greater ambition itself very few areas will go down this more formal statutory route."
There was a real opportunity to create robust governance arrangements at the sub-regional tier, said Mr Hope.
This which provide the leadership and drive necessary for important strategic economic decision-making and interventions to take place/
But these collaborative partnerships also needed new tools and flexibilities if they were to be effective.
Both local and central government need to prioritise economic needs over institutional self-interest or they will fail future generations, Mr Hope explained.
"It will take more than 'business as usual' to deliver the infrastructure and inward investment needed for prosperity."
The document sets out eight proposals for reform:
It says Accelerated Development Zone (ADZ) status should be made widely available to sub-regions at the earliest opportunity to ensure large infrastructure schemes do not become unviable.
Secondly, sub-regional partnerships should be granted additional latitude for Supplementary Business Rates or Business Rate discounts within their functional economic area to match economic activity.
Thirdly, sub-regional partnerships should be able to receive longer-term funding commitments from Government, in turn leveraging benefits from this greater financial certainty.
Fourthly, a new three year statutory financial balance for local authorities in sub-regional partnerships should be offered in order to expand the policy choices available to them.
The document says a single capital pot for economic development and regeneration would allow spend to vary between themes and projects in a more responsive way and support a more integrated approach.
It says all skills and worklessness commissioning powers should be available to sub-regions at the earliest possible opportunity to help improve educational attainment and tackle unemployment.
Multi-Area Agreements (MAAs) - voluntary partnerships of local authorities and partners - and sub-regional partnerships should have be rewarded with a new ability to appeal against decisions they feel may hamper their strategy.
And the concept of 'Total Place' should be extended to incentivise multi-area agreements and sub regions to pool efforts and create new efficiencies across a wider area – the notion of 'Total MAAs'.
In addition to incentivising collaboration with new powers, the report argues that there should be greater support for sub-regional working.
It calls for the creation of a new 'sub-regional catalyst fund', where central government 'match funds' the cost of the additional spending and resources needed to establish and strengthen sub-regional partnerships.
This money would be paid back by the sub-regional partnership over an agreed period from the efficiency savings that sub-regional collaboration brings.

And it recommends improvements with the Whitehall interface by strengthening the MAA Team to reflect the growing number of sub-regions that are emerging, looking to develop, and wishing to expand their role.
Finally, the document calls for a more flexible, simpler and inclusive approach from government under the MAA umbrella.
This would help MAAs cover a wider variety of partnership arrangements, harnessing the economic potential of a wider spectrum of sub-regions.