Huge avoidable costs and overspending at the Department for Environment, Food and Rural Affairs meant rural policies were under threat, said the opposition party.
Shadow environment secretary Peter Ainsworth made the accusation during a heated debate in House of Commons on Tuesday, 4 December.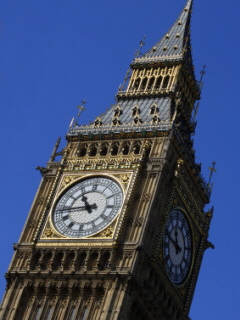 "Throughout its relatively short and undistinguished life, the performance of the Department for Environment, Food and Rural Affairs has been, frankly, abysmal."
Management consultants had cost Defra more than £1billion in just the past five years, Mr Ainsworth added.
Now planned budget cuts of £270m to claw back some of the overspending threatened to undermine Defra's efforts to deliver effective rural policies.
"Ensuring the future of British farming, supporting the stewardship of our beautiful landscapes and providing a sustainable future for our children are vital tasks.
"We are in danger of paying a very heavy price for entrusting them to a department that has become a byword for incompetence."
Environment secretary Hilary Benn acknowledged that there had been problems at the Rural Payments Agency, which pays farmers for looking after the landscape.
But it was important to recognise the department's achievements.
This year, the Rural Payments Agency managed to pay 98% of payments on time, exceeding the target set as part of a recovery programme.
Mr Ainsworth has not limited his criticism Defra's performance to speeches in the House of Commons.
He has also used the media to take the government to task.
Parts of his speech have re-appeared as an opinion piece in the Yorkshire Post, published on 5 December.
 "Since its early days, the department has lurched from one crisis to the next," Mr Ainsworth wrote.
"More broadly, the rural community as a whole has been neglected.
"Those living in rural areas know only too well the problems they face with declining services and post office closures."
Without its own house in order, Mr Ainsworth said it was small wonder that people had lost faith in Defra's ability to handle the big issues.
"It seems caught in a downward spiral, with high staff turnover, hundreds seeking early retirement and rock bottom morale."
             See also:

                            • Ministers told to rural-proof policies (27 November 2007)
                            • Government 'disregards' rural issues (9 November 2007)
                            • Tory blueprint to 'rebuild rural trust' (13 September 2007)