Shadow rural affairs secretary Nick Herbert unveiled the
Rural Action
policy paper on Tuesday (7 July).
It was launched on the first day of the Royal Show at the National Agricultural Centre, Stoneleigh Park, Warwickshire.
The document contains four key pledges:
Respect rural people
Power to rural communities
Protect rural services
Revive the rural economy
The paper includes new analysis claiming that 400 rural schools have closed since Labour came to power in 1997.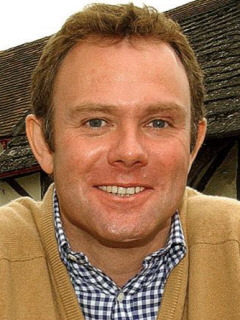 Under the plans, communities would be given the power to resist school closures and could start new village schools.
Villages would be given the right to build their own affordable homes.
The Rural Action document also sets out how a Conservative government would scrap top-down housing targets and allow councils to oppose development planned for green belt land.
To help improve access to public services, the Conservatives would pilot new rural transport solutions.
To revive the rural economy, the Conservatives would cut tax rates for small businesses to encourage growth and protect jobs.
They would also allow councils to offer rural business rate discounts and simplify the planning system to improve accountability.

Mr Herbert said: "Rural England has suffered a decade of disrespect by Labour.
"Local services have been withdrawn, rural communities have been denied a voice, and power has been taken away from local people.
"We need a new approach to reverse the trend of centralisation and end the thoughtless dictat from Whitehall, so that rural communities and the rural way of life are respected.
"We will return power and decision-making to individuals and communities, so that people have a genuine say over the matters that affect them locally."
A Tory government would unlock the potential of the rural economy to deliver jobs from sustainable businesses of the future, said Mr Herbert.
"Rural communities are crying out to be heard. They should no longer be ignored."