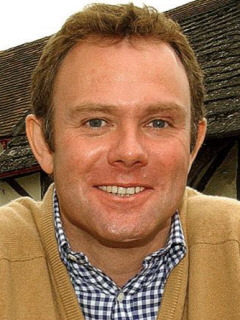 The
Future Countryside
initiative was launched by shadow environment secretary Nick Herbert.
It aims to engage informed expert views rural sustainability against the backdrop of climate change and growing pressures on resources.
"Our countryside faces real challenges in the years ahead," said Mr Herbert.
"Climate change, development and the over-exploitation of natural resources present critical decisions over how we will manage the countryside and enhance biodiversity in future."
Growing pressure on natural and financial resources meant "conventional policy levers" would be insufficient to deliver the changes needed, Mr Herbert said.
"Now is the opportunity for new thinking with radical ideas such as our proposal for a scheme of conservation credits to help us protect habitats and enhance biodiversity.
"As part of our commitment to new politics, we want to open up this debate."
A Future Countryside website provides a public forum for stakeholders to discuss the long-term policy decisions that would decide the future of the countryside.
It seeks to assess a range of issues set to affect the future of the countryside in the 21st century.
Over the coming months, it will explore the role of regulation; the potential for new market-led solutions to promote conservation, and how to achieve a sustainable countryside.
The website says it does not solicit party political support.
"We are seeking to engage informed expert views from across the political spectrum," it adds. "This is your opportunity to join the debate."