Shadow rural affairs secretary Nick Herbert said a Conservative government would abolish the Infrastructure Planning Commission and regional building targets.
This would end the interference of top-down government by helping to restore decision-making about planning to local communities.
Mr Herbert made the comments in a speech to the Kent branch of the Campaign to Protect Rural England.
A Tory government would protec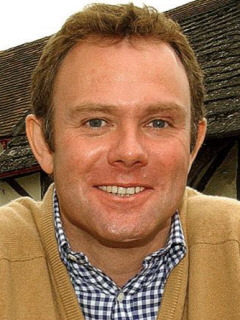 t the Green Belt, which was being lost at a rate of 1,100ha each year, he said.
"The loss of Green Belt is happening at an alarming rate," Mr Herbert told listeners on Thursday (22 October).
"Unless policy changes, which it must, this situation is likely to get worse."
The pressures of development, climate change and the sustainable use of natural resources presented real challenges for the countryside.
The Tories would maintain the highest levels of protection for special areas, such as National Parks and Areas of Outstanding Natural Beauty.
But new thinking was needed and policy-makers should look again at the role of the countryside.
"Instead of always seeing rural areas as places to be defended, we should spell out the positive and growing role of the countryside."
The countryside had a significant role to play, and it could do much more.
"For example, we value the Green Belt both as a vital green lung around our towns and cities and as a means of stopping damaging urban sprawl.
"But we can do better than simply preserve the Green Belt in its current state.
"It could become a place for people to visit and enjoy benefits such as peace and quiet, closeness to nature and fresh local food."
Too often over the past decade, politicians had set town against country, said Mr Herbert.
But he warned: "We need to remember the symbiotic relationship that exists between urban and country areas.
"We cannot disconnect rural and urban – each needs to value the other."
The debate should not be about choosing between uncontrolled growth and ossification of the countryside. It should focus on sustainability.
"We need to move beyond these old political terms of debate, and promote socially responsible, sustainable economic growth."
To read the full speech, click here.