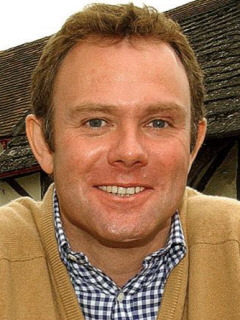 The Tory MP for Arundel and the South Downs was speaking at the annual conference of Action in Rural Sussex at Ardingly.
Recognition was needed of the important contribution rural areas could make to the national economy, he told delegates on Friday (6 November).
Local services should be valued and communities empowered to take their own decisions over issues like local housing.
Everyone recognised the serious fiscal pressures facing the country and the need to control public spending, said Mr Herbert.
But rural areas would have a "strong voice" if the Tories formed the next government, with representatives who had an understanding of the countryside.
The countryside was suffering due to difficulties presented by the current downturn, as well as a lack of infrastructure and shortage of affordable housing.
But the right policy framework could see redundant rural buildings brought back into life and the creation of sustainable local jobs.
This would help to reduce commuting and contribute to the low carbon economy.
But Mr Herbert warned that success would rely on bridging the growing "digital divide", between broadband access in urban and rural areas.
Innovative schemes such as community broadband projects would be needed to deliver faster next generation broadband to rural areas, he said.
A Tory government would support the rural economy by reducing the burden of tax on small businesses, said Mr Herbert.
It would also reduce red tape to give businesses more freedom and flexibility.
During his speech, Mr Herbert paid tribute to Action in Rural Sussex and the valuable work they do in communities across East and West Sussex.
Based in Lewes, it champions the needs of villages in Sussex with decision-makers and helps them to become active and vibrant communities.