Ministers were pursuing policies that benefited their urban constituencies at the expense of rural areas, he said.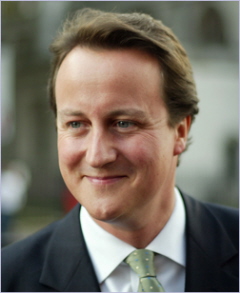 "It's a combination of the sense – correctly – in rural areas that resources are being focused on urban areas, rather than rural ones.
"And the sense that the rising tide of regulation has often made the rural services unaffordable and undeliverable."
Mr Cameron made his comments in an exclusive interview with the Western Morning News, published on Monday (25 February).
Too often, government ministers failed to see how policies drawn up in London would impact on rural areas, he said.
Mr Cameron accused the government of ordering police stations and community hospitals in the countryside to be shut down unless they met every last rule.
"You see it in the closure of courthouses and police stations, post offices, care homes, community hospitals," he told the paper.
"A lot of the time, it's because if you can't have the perfect courthouse, the perfect care home, the perfect police station that meets all of the standards, you can't have one at all."
The interview echoes sentiments expressed by Mr Cameron during a recent speech to the National Farmers' Union annual conference.
"This government has also been arrogant - arrogant in their attitudes to country life," he told conference delegates in London on 18 February.
"You can see it in the relish they took over banning rural sports. You can see it in how rural areas come worse off in local government funding.
"And you can see it in the closure of community hospitals and magistrates courts all over rural England."
See also:
• Tories lambast Defra's performance (5 December 2007)
• Tory blueprint 'to rebuild rural trust' (13 September 2007)
• Tories to launch rural policy review (13 June 2007)