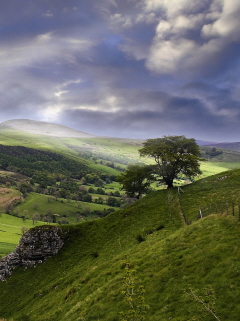 The promise is contained in the Conservative manifesto, launched by party leader David Cameron on Tuesday (13 April).
"We will raise productivity growth in the public sector in order to deliver better schools and a better NHS," says the document.
Public sector productivity has fallen under Labour, acting as a drag on growth and reducing the quality of services, the manifesto claims.
If public sector productivity had grown at the same rate as in private sector services, the same quality of public services would cost £60bn less each year, it adds.
"By improving public sector productivity while getting a grip on the debt, we will still be able to deliver better public services."
The Tories support co-operatives and mutualisation as a way of transferring public assets and revenue streams to public sector workers.
"We will encourage them to come together to form employee-led co-operatives and bid to take over the services they run," the manifesto says.
"This will empower millions of public sector workers to become their own boss and help them to deliver better services."
This public service reform programme would enable social enterprises, charities and voluntary groups to play a leading role delivering services.
It would empower communities to come together to address local issues, says the manifesto.
"We will enable parents to start new schools, empower communities to take over local amenities such as parks and libraries that are under threat."
Neighbourhoods would be given greater control of the planning system and residents would be able to hold the police to account in meetings.
There is no specific mention of rural services within the document.
But a special section of the Conservative website criticises the withdrawal of local services and power from local people.
"There is a serious shortage of affordable housing, inadequate public transport and rising poverty," it says.
"Schools, post offices, pubs and healthcare facilities are under threat."
A Tory agenda for Rural Action would respect rural people by giving rural communities a voice to decide their own future, the website says.
Rural services would be protected by a Tory government that would consider social value alongside environmental and economic value, it adds.
The full manifesto can be downloaded here.