RURAL leaders have cautiously welcomed a Tory pledge to improve internet services and introduce faster broadband connections.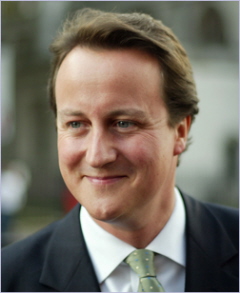 Urgent action was needed to improve access to high-speed internet connections, said Conservative leader David Cameron.
Britain had some of the slowest broadband speeds in the developed world, he added.
A Tory government would do "everything it could" to ensure all homes had ultra-fast fibre-based broadband connections within a decade.
"Fibre optic broadband is changing the way people work and do business, and it has the potential to completely transform our economy," said Mr Cameron.
"It could open up new markets for our creative industries, promote innovation, create new, family-friendly jobs as people can work from home - and help reduce carbon emissions."
Although rural broadband speeds are increasing, connections in the countryside still lag behind those in cities.
Mr Cameron said: "We need to move much faster towards a Britain where fibre right into people's homes is the norm for everyone and a Conservative Government will do everything it can to make it happen within a decade."
The pledge was cautiously welcomed by the Country Land and Business Association.
The association has long called for a high speed information highway delivered through a fibre optic broadband network.
But CLA president Henry Aubrey-Fletcher said Mr Cameron should go further by making a commitment to a significant investment in the technology.
"Putting fibre optic in place is a step towards creating our future, ensuring a competitive business environment.
"Without government investment, supported by the private sector, the nirvana of UK-wide fibre optic broadband will remain a dream."
Mr Aubrey-Fletcher added: "All of us, whether we live in rural or urban areas, have a right to the best possible communication infrastructure including broadband."