Reports that hundreds of schools faced closure marked the beginning of a long period of uncertainty, distress and worry, said the NASUWT teachers' union.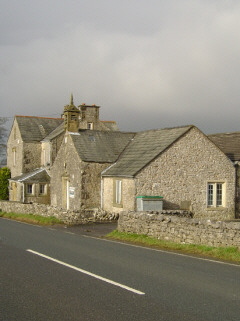 "Teaching is an already challenging and stressful occupation without the added pressure of potential job loss," said Chris Keates, NASUWT general secretary.
"It is difficult for anyone to give of their best when their future is uncertain.
"It is purely the 'luck of the draw' which schools are hit by declining numbers in the school population."
Falling pupil numbers were unrelated to the performance of the school, its leadership or staff, said Mr Keats.
"Consequently, there is the potential for excellent staff to be lost to the service unless strategies are in place to maximise job opportunity and avoid compulsory redundancy."
Mr Keats' comments follow
claims that up to 300 village schools are at risk of closure
– despite a government pledge to keep them open.
The
National Association for Small Schools
(NASS) has accused the government of putting pressure on local authorities to cut the number of spare places for pupils and shut village schools.
The campaign group said the policy flew in the face of a government pledge in 1998 pledge to halt the "stream of closures" that had seen over 450 village schools lost in the preceding 15 years.
Mr Keats said local authorities could reinstate their supply teacher pools, reducing the need for unemployed teachers to turn to private supply agencies with dubious and exploitative employment practices.
"If the problem is as widespread as reported, the government and the Local Government Association (LGA) cannot sit idly by."
An Audit Commission review needed to result in a national strategy to ensure local authorities put in place and shared good practice examples of alternatives to school closure.
See also:
•
Council postpones school closures
(31 January 2008)
•
Councils warned over school closures
(30 January 2008)
•
Hundreds of rural schools 'face closure'
(28 January 2008)
•
Pupils 'benefit from school closures'
(8 November 2007)
•
Rural and city schools 'should twin'
(8 May 2007)

•
Countryside 'vital' to proper education
(5 July 2007)