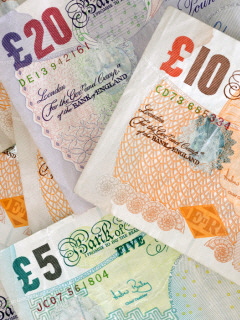 Pressure on the public purse means tax increases and spending cuts are widely expected following the forthcoming General Election.
In the meantime, the Commission for Rural Communities said rural representatives should consider these challenges and act on them where possible.
A discussion paper on the subject was published by the commission on Friday (15 January).
It was right that rural communities and places should face their fair share of whatever the future holds, says the document.
But they should not be unfairly penalised, it warns.
"There is a view that public investment into local economies may be facing a particularly bleak future," the paper says.
This could see fewer capital resources available for investment in housing and regeneration projects.
"There are fears among regeneration bodies that the public sector might be tempted to cherry pick easier projects in future, in greenfield and city edge locations."
Decisions taken locally, using the practices and tools of rural proofing, were more likely to result in the right outcomes, the paper suggests.
Those representing and serving rural communities should support decision makers in making fair decisions between people and places, it adds.
This should include making the Total Place approach deliver joined up spending reductions that still maintain good service access.
Decision-makers should also commit to demonstrably fair resource allocations between different local authority and other areas, and also within them.
A more controversial suggestion is to look at further efficiencies to be gained in the rural public sector, including unitary authorities and virtual unitary authorities.
"This will demand strong leadership and collaboration," says the paper.
Despite reduced public spending, there were still opportunities to help local economies prosper, particularly through increased local purchasing.
Policy-makers should also consider investing in areas that were successful but still punching below their economic potential.
Finally, the capacity of local communities to help themselves should be protected and maintained through community development and other support.
The full discussion paper can be downloaded here.