· Budget recommendations (Commission for Rural Communities)
· Budget Representation Process (Commission for Rural Communities)

Mr Darling is due to deliver his first Budget as Chancellor of the Exchequer to Parliament on Wednesday (12 March).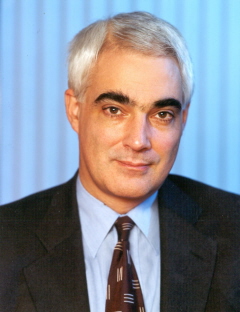 The
Commission for Rural Communities
said he should use the opportunity to implement five recommendations it believes would benefit the countryside.
Analysts working for the commission have undertaken an indepth review of the potential for using fiscal changes to address areas of concern for rural communities.
Money is tight and Mr Darling is expected to deliver few surprises.
Even so, the commission has re-submitted five recommendations it originally tabled prior to Budget 2007.
Those recommendations were rejected by Gordon Brown in his last Budget before becoming Prime Minister.
"Our evidence base shows the specific issues that the measures were aimed at addressing are becoming even more critical," said Alastair Johnson, the commission's senior economic adviser.
"It is for this reason that we would like to draw HM Treasury's attention to our selected proposals once more."
The proposals are contained in a three-page submission document accompanied by a lengthier paper setting out the commission's thinking.
The first three proposals aim to address issues relating to lack of affordable housing and lack of financial incentives to diversify and vacate property.
These result from the following features: low availability of social housing, high proportion of second homes and holiday homes in rural areas, asset rich-cash poor households and financial poverty.
The fourth proposal aims to help address the deterioration of rural networks and the development of ghettos of elderly and commuters.
These result from the following features: limited job choice, type and pay differential, financial poverty, necessity of travel, low availability of child care and high cost of service provision in rural areas.
The fifth and final proposal aims to help account for rural needs in assessing the impact of government policies.
Mr Johnson said he believed the commission could also assist the Treasury in considering the detailed impact of potential policy changes on rural communities.
"Some policies that work well in urban areas will also work well in rural communities. However, given the distinctive nature of rural communities, this will not always be the case."
In such situations, the commission could provide the Treasury with the ability to "rural proof" policies to ensure they did not have an adverse impact on the countryside, said Mr Johnson.
"We do not consider this initiative to be a method of obtaining additional investment in rural communities but to ensure that existing investment is more effectively focused."
See also:
• Spending review ignores rural affairs (9 October 2007)
• Chancellor to unveil spending plans (8 October 2007)
• PM Brown says homes are priority (27 June 2007)