Measuring the success of rural social enterprise must change if its true value is to be realised, says Hannah Bowden.
Definitions can be slippery subjects. Ask 10 people to define social enterprise and you'll probably get 10 different answers. The same is true when defining rural. So there's lots of room for manoeuvre when you put the two together.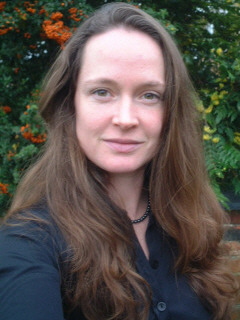 For me, rural social enterprises are businesses located in towns with a population under 35,000, or in their rural hinterland, and driven by the aim of providing social benefits rather than maximising shareholder value for owners or investors.
This definition will do for now. But I would argue then the notion of maximising shareholder value is becoming increasingly important as social enterprise grows and measures of social return on investment become more widely accepted. This means the definition of value must change to encompass more than direct financial returns on investment.
Social enterprise is particularly important in rural towns and villages in two ways: as an alternative route to employment and as an alternative means of service provision. Most social enterprises are small, local businesses. Often small, they have fairly low barriers to entry, offering an alternative where employment opportunities are otherwise lacking.
They plug the gap in niche markets that have seen businesses exit because they are not viable under traditional business models. The markets may be small but the need in many cases is great.
Despite the often blindingly obvious need for a service, the attraction of running your own business and the additional benefit of feeling good about what you do, it still ain't easy. Starting a business and keeping it going is hard. It takes guts, energy, stamina, knowledge and money.
To help develop social enterprise in market towns, Action for Market Towns recently launched its own initiative with the vision of a consultancy that would combine private sector professionalism with strong values. Called amt-i, we partner associates from small rural towns to deliver research, programme design, implementation and evaluation, with a focus on regeneration and sustainable development.
This approach channels work into market towns – as well as promoting research and projects specific to the needs of small towns and their rural hinterland. One example the Better Welcome for Market Towns programme in the West Midlands, which combines support for market town partnerships and local businesses to develop their town as a visitor destination with proper market research and a capital grant fund.
What about the bigger picture? What is the government doing to help rural social enterprise? The Social Enterprise Action Plan released this autumn by the Office for the Third Sector acknowledges that many of the markets in which social enterprises operate are ones in which the public sector is a major customer.
It goes on to say that the government will encourage the involvement of social enterprises and other third sector organisations in the design and delivery of public services. But the public sector and the government's devolved agencies are risk averse and want returns on their investment in specified economic terms.
The factoring in of broader social benefits in contracts is under consideration by the Office of the Third Sector. But they are often too complex to use. While a lengthy consultation of partners on how best to tackle barriers to using social clauses is underway, business is being won and lost every day.
I have learnt from operating in this sector that brand is still king and private brand names will often win out over social conscience. They are perceived as less of a risk. I understand that public money is not to be gambled with, but you can't have your cake and eat it.
If the public sector wants to see entrepreneurial, creative and energised businesses starting up in sectors where they are themselves the main customer, they have to be prepared to share some of the risk and assess at least a portion of contract success on unproven and unconventional measures of value.
Why not let social enterprises propose their own value measures specific to the particular market they are servicing? They are after all addressing niche needs, which by definition cannot be serviced by a "one size fits all" approach and therefore it is unlikely that they can be measured by one.

Hannah Bowden is business development manager for amt-i. For details, visit www.amt-i.co.uk.