RURAL areas have escaped the worst of the recession, argues Robert Bullard.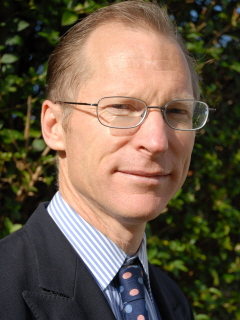 RURAL areas have escaped the worst of the recession, argues Robert Bullard.
The recession is having dramatic and wide-ranging consequences. But although rural areas face several challenges - affordable housing, poor transport, and lack of access to services - I believe it is less affected by the recession than other areas.
Here are my seven reasons why:
Urban industries are most affected - the industries worst hit by the recession have been construction and banking/finance, neither of which are big employers in rural areas. The biggest job losses have been in the City of London and the housing trade, among occupations such as architects, surveyors and town planners.
Rural industries are largely unscathed - Agriculture may only account for around 4% of rural employment but a lot of other jobs depend on it, and it is one of the few sectors not in recession. In the last quarter of 2008, agricultural output grew by 0.1%. This compares with declines of 4.6% in manufacturing, and 2%-2.5% in construction, hotels/restaurants and transport/storage.
With some exceptions, one of the key rural employers, public services, has escaped major job losses to date. And geographically, the largest percentage increase in job claimants has been in the south-east rather than more rural regions.
Worst rural impacts are highly localised - Of course, some rural areas have fared badly. The Commission for Rural Communities says rural areas have experienced some of the largest increases in Job Seekers' Allowance claimants (eg Kennet, Wiltshire, where there has been a 232% increase), and the largest ratio of claimants to job vacancies (the Isle of White recently had a ratio 64, compared to the national average of just below five). But individual cases do not constitute evidence of wrural idespread problems.
The rural economy is resilient - There is more self-employment in rural areas - even after discounting farmers - and many of the self-employed, in particular in-migrants, have the entrepreneurship, resources and resilience to be immune from the worst of the recession. Rural areas also have far fewer long-term unemployed, who contribute less to local economies.
People are better connected than ever - It is not easy being unemployed, and outside market towns there are only 23 Job Centre Plus offices, to help people find work. But equally, thanks to the Internet, people have never been better connected, be it for searching job opportunities, accessing training courses, or other information and support.
Many rural businesses are confident about their future - In two recently conducted large-scale surveys, at least as many rural businesses were confident about their future as were worried about it.
Nearly 60% of business said they were 'very confident' or 'confident' about their firms' prospects over the next two years (and 50% when asked to look ahead 10 years), according to the preliminary findings of a survey of 10,000 rural businesses in the North East, undertaken by the Centre for Rural Economy at the Newcastle University. In comparison, only 15% said they were 'not confident at all' or had 'limited confidence' about the next two years (and less than 20% about the next 10 years).
A more mixed, but still not pessimistic, view of the economy was found in a survey of all businesses, urban and rural, conducted by the Federation of Small Businesses. Thirty percent of FSB members said they were managing well, and as many rural businesses were positive as were pessimistic (30%) about the following six months. On the one hand, 41% of all members said they were suffering badly, many were using savings and price cuts in order to survive, and 14% expected to close this year.
The results of both surveys were reported at a recent seminar on the recession in rural economies.
Constraints to growth are solvable by the government - According to the same two surveys above, central government and its agencies have the power to resolve firms' constraints to growth. Anxiety about the global climate was the most commonly cited constraint (52% of respondents to the CRE survey), followed by regulatory issues (50%). And when asked what would help their business grow, they cited better access to development programmes and grants (40%), and greater access to capital and IT (28% and 27% respectively). Indeed, only last month, Defra raised the maximum threshold for grants from the Rural Development Programme from 50% to 100% of total costs.
To conclude, rural areas are not suffering too badly - yet. Let's hope the situation doesn't change or worsen.