14.01.2020
Casebook - Health Funding Opportunities (January 2020)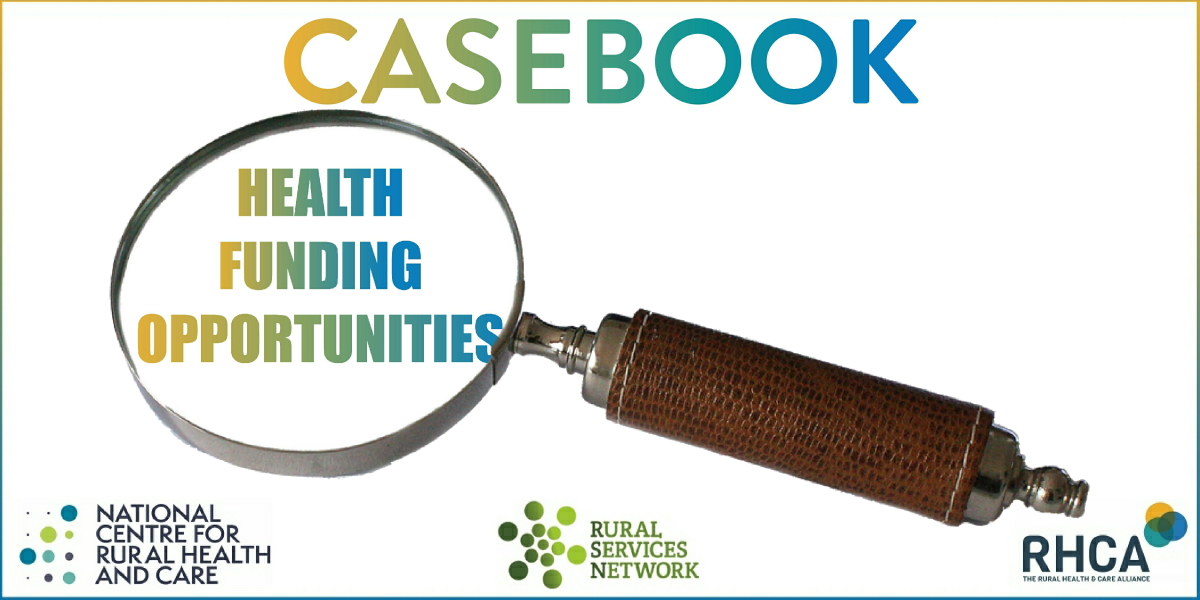 January 2020 Edition
HEALTH FUNDING OPPORTUNITIES
Kay (our Research Lead) has begun a regular process of collating information about funding sources. She is happy for you to email her for more details around this theme of her work at: kay.purle@bishopg.ac.uk

This month's featured funding opportunities are:
National Opportunities:
Mental Health Research UK
A charity supporting research into mental health issues. They fund research into the underlying causes of mental health problems and treatments for mental health problems. They fund one round of competitive PhD scholarships per year, with a closing date for applications in mid-June.

Calor Rural Community Fund
Provide grants of £5k, £2.5k and £1k to winning projects that support rural communities living off the mains gas grid. Funding applied for must equate to 50% f the total project cost. Previous grant recipients include projects to: provide facilities for people living with dementia, to provide equipment for search and rescue teams, and to provide facilities to support the social and emotional wellbeing of primary school children. To apply, visit: https://www.calor.co.uk/shop/communityfund/about-the-fund

NFU Mutual Charitable Trust
A Trust which supports charities that work in the areas of agriculture, rural development and insurance, with a focus of larger initiatives that would have a significant impact on the rural community. The applications panel meets twice yearly, in June and November. For information on how to apply, visit: https://www.nfumutual.co.uk/about-us/charitable-trust/applications-for-funding/