08.10.2019
Casebook - Health Funding Opportunities (October 2019)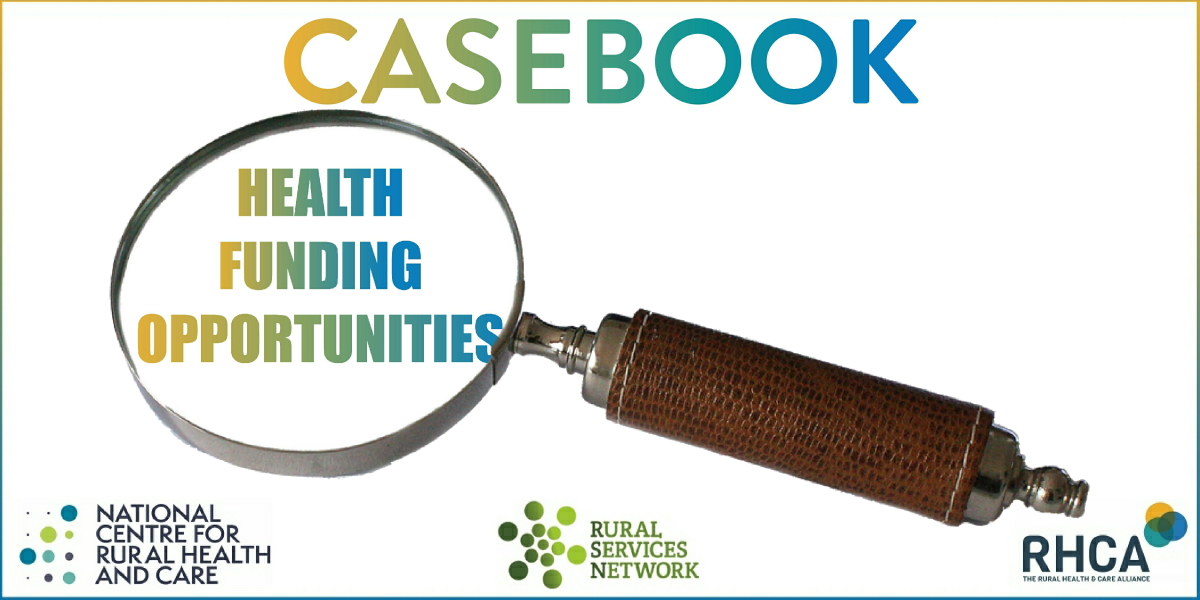 October 2019 Edition
HEALTH FUNDING OPPORTUNITIES
Kay (our Research Lead) has begun a regular process of collating information about funding sources. She is happy for you to email her for more details around this theme of her work at: kay.purle@bishopg.ac.uk

This month's featured funding opportunities are:
National Opportunities:
The Dulverton Trust:
An independent grant making charity, which supports UK charities and CIOs by funding a range of activities, including Youth Opportunities and General Welfare activities. They celebrated their 70th birthday this summer and over their lifetime they have awarded 9,847 grants totalling £109,120,876. In 2018/19 they awarded grants of almost £4.4million. Previous grant beneficiaries have included Oasis Community Housing (https://oasiscommunityhousing.org/), Independence at Home (http://www.independenceathome.org.uk/), UK Men's Sheds Association (https://menssheds.org.uk/) and The Lucy Faithful Foundation (https://www.lucyfaithfull.org.uk/).

The James Tudor Foundation:
A foundation whose mission is the relief of human sickness. They make awards across 6 programme areas: Palliative Care; Medical Research; Health Education, Awards and Scholarships; The Direct Relief of Sickness; and Overseas Projects for the Relief of Human Sickness. Grant beneficiaries include charities, universities, hospitals and hospices. Their two key themes relating to their Medical Research Awards are Research & Clinical Trials, and Women's Health. For information on how to apply, visit https://www.jamestudor.org.uk/contact-us-james-tudor-grant-funding.

The Masonic Charitable Foundation:
A foundation which provided grants to local and national charities to the value of £5million each year. Their grants are broken down into 4 key areas: Early Years, Later Life, Medical Research, and Hospice care. Medical Research grants are only awarded via invitation to apply. They award small grants (up to £15,000) on a quarterly basis and applications must be made within their application windows. The current application window begins on 14th October 2019 and ends on 3rd January 2020. Large grants (over 10,000) are also awarded quarterly, but using different application windows. The current window for 1st stage applications began on 16th September and ends on 4th November 2019. For more information and to check eligibility, call 020 3146 3337 or email charitygrants@mcf.org.uk .

Regional opportunities:
Bishop of Lincoln's Social Justice Fund:
Offers grants of £5,000 - £25,000 to local groups within Greater Lincolnshire who are involved in social justice work, including projects related to social cohesion, isolation, poverty, the elderly and children & Young people. They hold quarterly panels to review applications and the closing date for the next round of funding is 1st December 2019. For more information on how to apply visit https://lincolnshirecf.co.uk/grants/social-justice-fund/